You are here:home > 未分类 > Pruduct's Detail
Chery drops multi-brand strategy and streamline operations
By Carmen Lee From Gasgoo.com
March 04, 2013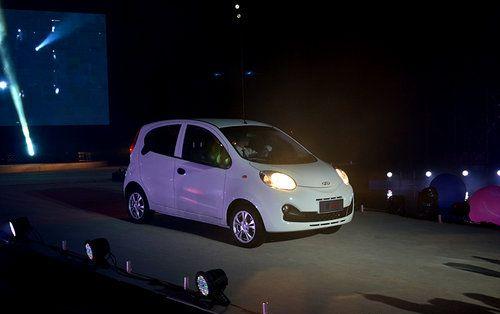 Gasgoo.com (Shanghai March 4) – Following a large drop in sales over the past months, Chery has begun taking drastic changes to its marketing and sales strategies. The manufacturer has decided to shift from releasing a large number of models to offering a few selective and competitive models for each segment. According to a report appearing in the China Business News today, Chery will reduce its product line up by half over the next four years.
In 2009, Chery announced on an ambitious multi-brand strategy, introducing the Karry, Rely and Riich brands. The manufacturer's sales network was also to be split along these lines. However, due to a variety of reasons, this multi-brand system failed to bring in the results Chery was expecting. Beginning last year, the manufacturer began restructuring its operations to focus on a single brand setup.
On March 1, Chery released its new QQ (pictured), its first new model in two years. In an interview with China Business News, General Manager Zheng Zhaorui stated that the model marks a new starting point for the manufacturer. "As far as the subcompact market is concerned, [Chery] has [planned] no other models," Assistant to the General Manager and Administrative Deputy General Manager Huang Huaqiong said. "We will focus our resources to release exemplary products for each segment [and] will return to a single brand strategy," Mr. Huang said.
Chery sold a total of 563,300 vehicles in 2012, 12.4 percent less than it reported selling the previous year. 2012 marked the second consecutive year that the manufacturer experienced negative year-on-year sales growth. By comparison, own brand rivals Geely and Great Wall all managed to see their sales increase. Several Chery dealerships also reported deficits.