You are here:home > 未分类 > Pruduct's Detail
Chinese automobile growth should be controlled, NPC member says
By Carmen Lee From Gasgoo.com
March 07, 2013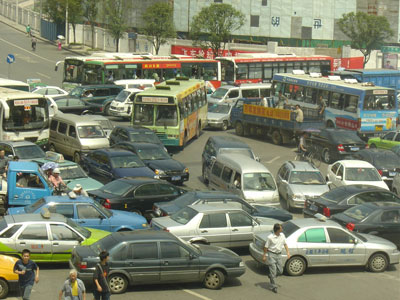 Gasgoo.com (Shanghai March 6) – According to a report appearing in Xinhua today, Che Xiaoduan, National People's Congress member and deputy head of the Zhejiang chapter of the China Democratic National Construction Association, has called for more measures to keep the new number of vehicles in the country under control.
According to Ms. Chen, two-thirds of China's major 600 cities encounter serious traffic congestion at peak rush hours. This congestion is even worse in the more economically developed of those cities. She also points to the decreasingly poor air quality in Chinese cities. Ms. Chen attributes the uncontrolled growth of automobiles to the lack of unified national level legislation aimed at the issue.
Statistics show that there were a total of 240 million motor vehicles on Chinese roads, with 120 million of those automobiles. To date, there are 18 cities in the country that report possessing over one million vehicles on their streets.