You are here:home > 未分类 > Pruduct's Detail
FAW Toyota announces new own brand, first model to be pure EV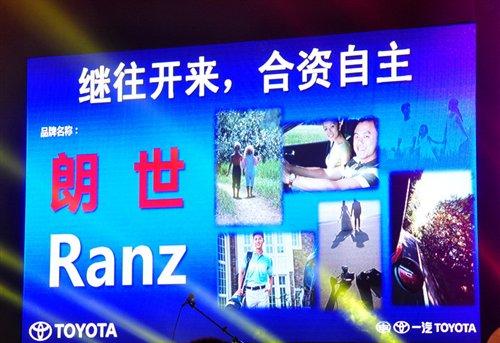 Gasgoo.com (Shanghai March 13) – FAW Toyota has announced that the introduction of its new own brand at its tenth anniversary event this week, autohome.com.cn reported today. The new own brand, named Ranz, will make its debut at this month's Shanghai International Automobile Industry Exhibition.
There is still not a lot of information available regarding the Ranz own brand, other than its first model will be a new pure electric car. Its logo (pictured below) was shown at the event.
FAW Toyota also announced that its new technology and development company has been in operation since last November. The company is the result of nine years of work and has undergone three development stages. According to FAW Toyota officials, the new company will help raise the joint venture's overall competitiveness.