You are here:home > 未分类 > Pruduct's Detail
Great Wall sells 113000 vehicles from January to February
By Carmen Lee From Gasgoo.com
March 15, 2013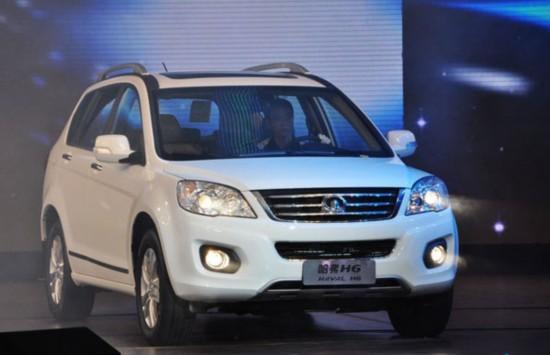 Gasgoo.com (Shanghai March 15) – Great Wall sold a total of 113,000 vehicles over the first two months of the year, cheshi.com reported today, citing statistics from the China Association of Automobile Manufacturers. The figure represents year-on-year growth of 38 percent for the Hebei-based manufacturer, far higher than the industry average of 14.7 percent. Great Wall was ranked as China's best performing domestic own brand manufacturer and the country's sixth most successful automobile manufacturer.
Sales of the manufacturer's flagship Haval SUV series for the two month period totaled 55,000 units, nearly double the amount sold from last January to last February. The Haval SUV series remains China's top selling SUV brand, with sales of the H6 (pictured above) and M4 totaling 27,000 units and 17,000 units, respectively. As Great Wall increases its production capacity, sales of the two models are expected to grow even more. Furthermore, updates to the H5, H6 and other models are also in the works.
Great Wall's sedan sales also increased 18 percent over the two month time period, having sold a total of 39,000 sedans. Among its sedan models, the Voleex C30 (pictured below) performed especially well, managing to accumulate a total of 26,000 orders. Meanwhile, Great Wall sold 19,000 Wingle pickup trucks over the months. The Wingle series was the country's best selling pickup truck series. As with the manufacturer's other brands, new Wingle models are also anticipated to be released before long.
The CAAM estimates total Chinese consumer demand for automobiles this year to reach 20.8 million units. Among its predictions, demand for passenger automobiles is expected to total 16.8 million vehicles, 8.5 percent higher than the amount sold last year.