You are here:home > 未分类 > Pruduct's Detail
Over 384000 VWs to be recalled in China due to DSG transmission issues
By Carmen Lee From Gasgoo.com
March 20, 2013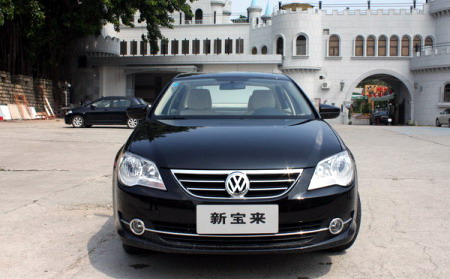 Gasgoo.com (Shanghai March 20) – Volkswagen China, FAW-VW and Shanghai VW, in accordance with the General Administration of Quality Supervision, Inspection and Quarantine's requests, will begin recalling DSG transmission-powered VW, Audi and Skoda models next month, Gasgoo.com (Chinese) reported today. A total of 384,181 vehicles will be targeted by the recall, which will begin on April 2.
The majority of vehicles recalled, 245,999 units, are FAW-VW models. Domestically manufactured FAW-VW models to be recalled include New Bora (pictured), Golf A6, Sagitar, Magotan, New Sagitar and New Magotan units produced between May 2009 and January 2012 and between December 2012 and February 2013. FAW-VW's recall will also include Audi A3s imported between February 2010 and June 2011.
Shanghai VW will recall Touran, Lavida and New Passat vehicles, as well as Skoda Octavia and Superb models, manufactured between October 2009 and May 2012 and between December 2012 and March 2013. Furthermore, VW China will recall 7,139 imported Scirocco, Golf and CrossGolf vehicles manufactured between December 2008 and September 2011.
The specific reason for the recall is due to faults in the electronics and hydraulics of the above vehicles' DSG transmissions. The issues may lead to the transmission malfunction, which may potentially endanger the safety of the vehicle's occupants. VW China, FAW-VW and Shanghai VW will conduct free inspection and repair of all recalled vehicles' transmission, while also upgrading the transmission's electronic control units.
Chinese drivers have constantly been reporting having problems with DSG gearbox-powered VWs and Skodas since 2011. Common issues include spontaneous vibrations and noises when using the gearbox. There have also been reported incidents of the vehicles' engine not functioning properly or the drive system shutting off entirely. Ever since the problems first begin appearing, VW constantly denied that there was any such safety risk with the DSG gearboxes. AQSIQ's Defective Product Center responded to these complaints by opening an investigation last March to get to the bottom of the issue. After over a year, AQSIQ has arrived at the conclusion that the DSG gearboxes are indeed defective and constitute a valid safety risk, and therefore must be recalled.