You are here:home > 未分类 > Pruduct's Detail
Skoda to bring two new models to China this year
By Carmen Lee From Gasgoo.com
March 14, 2013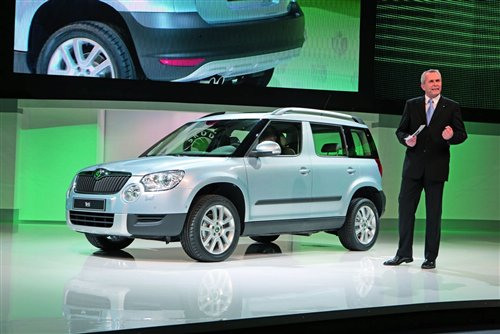 Gasgoo.com (Shanghai March 14) – This year will be a pivotal one for Skoda's operations in China, the manufacturer's CEO Winfried Vahland stated on the floor of the recently concluded International Geneva Motor Show. According to a Beijing Times report appearing today, Shanghai VW will bring two new Skoda vehicles to the country this year.
The Skoda Yeti (pictured above) and the Combi station wagon version of the Superb (pictured below) will make their Chinese market debuts as import models in the latter half of the year, Dr. Vahland revealed. The manufacturer's import vehicle program has also been completed, with eight new import car dealerships to open their doors this year.
Last November, Werner Eichhorn, board member in charge of Skoda's sales and marketing operations, announced that the manufacturer was reevaluating its import car business model for the Chinese market. According to Mr. Eichhorn, Skoda would either continue to sell imports via partner Shanghai VW's 4S dealerships, or it would establish its own dealership network. Soon after, Andreas Hafemann was appointed new president of Skoda China. Dr. Vahland's comments seem to have confirmed Skoda's intent to set up its own sales network. Skoda will still continue to sell its other models at Shanghai VW's dealerships.
Partly due to the poor state of the European car market, Skoda is paying greater attention to China. At the Geneva Motor Show, Dr. Vahland added that Skoda will bring over a new model or update an existing one for the country every six months until 2015. New versions of the Octavia, Citigo and Rapid models have already been released in other markets.
Skoda aims to increase its annual global sales by 1.5 million units by 2018. The manufacturer's performance in China will play a major role in determining whether or not it meets the sales target.