You are here:home > 未分类 > Pruduct's Detail
Volkswagen production version of the pure electric vehicle e – up! appearance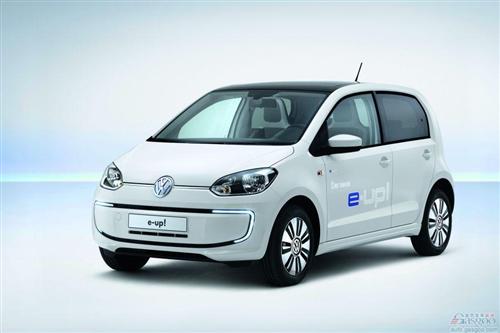 Provided on March 14, Volkswagen announced that the pure electric vehicles will be mass production in the first paragraph of the e – up! , the car will be officially released in Frankfurt motor show this fall.
The pure electric car in public is the most cheap the up! As blueprint, using four layout. Control the vehicle weight 1185 kg. Power system to a peak power of 60 kw (82 HP) electric motor and a set of 18.7 KWH lithium-ion energy storage battery pack. Motor for power output of 40 kw (55), maximum torque of 210 newton-meters. Integrate into the bodywork floor battery. With a top speed of 130 km/h, accelerate from 0 to 100 km/h should be 14 seconds.
According to the new European driving cycle (NEDC) standard, e – up! Electric cars charge up a range of 150 km, the battery USES the fast charge mode is filling the 80% capacity in 30 minutes.
Battery charging port located behind the fuel cap. The car can be equipped with Combined Charging System (Combined Charging System, CCS). CCS system consists of eight big car companies, such as Volkswagen and ford to build standard, to support the dc and ac charging. Drivers are available from the vast majority of electricity charging stations, without scruple dc – ac differences or different charging voltage.
E – up! Electric car appearance is exquisite, the front face, body and chassis are aerodynamic optimization design. Front bumper consists of LED daytime running lights. The car also USES the 15 inch aluminum polishing wheel.
(this article source:) network)